Zhuzhou shaohui Hezhong Tech & Dev Co., Ltd

Zhuzhou shaohui Hezhong Tech & Dev Co., Ltd Muscle Man Gym -- Specializes in bodybuilding, first-cla
Home>Products>Bulking Cycle Steroids>Yellow Liquid Bulking Cycle Steroids Mixed Steroid Liquid Test 400 / Tri Test
English
Yellow Liquid Bulking Cycle Steroids Mixed Steroid Liquid Test 400 / Tri Test
HZ

Test 400

China

GMP, HSE, ISO 9001

100ml

Negotiated

Special disguised package

3~5 days

T/T, Western Union, MoneyGram, Bank transfer

Mass stock
Zhuzhou shaohui Hezhong Tech & Dev Co., Ltd2020-07-10 09:46:19

Welcome to my shop! Glad to serve you! Please send your question!
Product Details
Name:
Test 400
Color:
Yellow Liquid
Product Level:
Pharmaceutical Grade
Shipment:
EMS, FedEx, TNT, DHL, UPS, etc
Product Description
Mixed Steroid Liquid Test 400 / Tri Test 400mg/Ml for Bulking Cycle
Recipe:

Testosterone Cypionate 175mg
Testosterone Enanthate 175mg
Testosterone Propionate 50mg
Solvents: benzyl alcohol & benzyl benzoate
Carrier: USP Grape Seed Oil / E.O.
Injection Steroids
Test
400mg/ml
NPP
200mg/ml
TMT
300mg/ml
TMT
375mg/ml
Ripex
225mg/ml
Tritest
400mg/ml
Tritren
180mg/ml
Anavar
25mg/ml
Anadrol
50mg/ml
Winstrol
50mg/ml
Dianabol
50mg/ml
Supertest
450mg/ml
Anomass
400mg/ml
Masteron
100mg/ml
Equipoise
200mg/ml
Equipoise
300mg/ml
Test Blend
450mg/ml
Primobolone
100mg/ml
Nandro Test
225mg/ml
Sustanon200
200mg/ml
Sustanon250
250mg/ml
Sustanon300
300mg/ml
Sustanon400
400mg/ml
Boldenon Cypionate
200mg/ml
Nandrolone Cypionate
200mg/ml
Testosterone Isocaproate
60mg/ml
Testosterone Undecanoate
300mg/ml
Nandrolone Decanoate(Deca)
200mg/ml
Nandrolone Decanoate(Deca)
250mg/ml
Testosterone Phenylpropionate
100mg/ml
Trenbolone Acetate(Trenabolic)
100mg/ml
Trenbolone Enanthate(Trenaject)
100mg/ml
Testosterone Cypionate(Test cyp)
200mg/ml
Testosterone Cypionate(Test cyp)
250mg/ml
Testosterone Propionate(Test prop)
100mg/ml

Test 400 is another blend version of Testosterone. The good thing about Test 400 is that you can get a whopping dose of testosterone in a few milliliters of product.

Some of the issues with Test 400 stem from the fact that the only way to get that much Testosterone to dissolve in such a small amount of oil is to increase the amount of alcohol in the solution. Since injecting alcohol in your muscles stings like a son of a bitch, this makes a lot of people shy away from using this Steroid.

Like most other Testosterone based Steroids, it is readily aromatized into estrogen, and those using Test 400 are at risk for estrogenic side effects, including the ever dreaded gynecomastasia.

Like with any injection of Testosterone, it has a tendency to rapidly disable your bodys ability to produce its own testosterone, so you will need to plan a post cycle therapy treatment accordingly. Test 400 has been shown to increase Sex drive, Aggression and libido.
liquid products
Injectable liquid

mg/ml

Testosterone enanthate

100mg/ml-600mg/ml

Testosterone Propionate

100mg/ml

Testosterone Cypionate

250mg/ml

Testosterone decanoate

200mg/ml

Testosterone Phenylpropionate

100mg/ml-200mg/ml

Testosterone acetate

80mg/ml

Testosterone base

100mg/ml,50mg/ml

Testosterone Undecanoate

300mg/ml-500mg/ml

Testosterone isocaproate

60mg/ml

Sustanon 250

250mg/ml-450mg/ml

Nandrolone decanoate(DECA)/Deca Durabolin

250mg/ml-300mg/ml

Nandrolone Phenypropionate (NPP)/Durabolin

100mg/ml-200mg/ml

Boldenone Acetate

50mg/ml-250mg/ml

Boldenone Cypionate

200mg/ml

Boldenone Undecylenate

100mg/ml-600mg/ml

Trenbolone acetate

100mg/ml

Trenbolone enanthate

200mg/ml

Trenbolone Hexahydrobenzyl Carbonate(Parabolone)

75mg/ml

Drostanolone Propionate (Masteron)

100mg/ml

Drostanolone Enanthate (Masteron)

200mg/ml

Methenolone enanthate(Primobolan)

200mg/ml

Methandrostenolone (Dianabol)

50mg/ml

Superdrol Powder

50mg/ml

Trestolone Acetate(MENT)

50mg/ml

Oral turinabol

50mg/ml

Oral oil

mg/ml

Testosterone Undecanoate

100mg/ml

Dianabol

50mg/ml

Tamoxifen Citrate (Nolvadex)

20mg/ml

Clomifene Citrate(Clomid)

50mg/ml

Oral turinabol

20mg/ml

Trestolone acetate

50mg/ml

Blend Semi-Finished Steroid Oil

(mg/ml)

Name

Composition(mg/ml)

Testosterone Propionate100mg/ml

TMT300

Drostanolone Propionate100mg/ml

Trenbolone acetate 100mg/ml

Testosterone enanthate150mg/ml

Anomass400

Boldenone Undecylenate150mg/ml

Trenbolone enanthate100mg/ml

Testosterone Propionate75mg/ml

Ripex225

Drostanolone Propionate75mg/ml

Trenbolone acetate75mg/ml

Testosterone Propionate30mg/ml

Testosterone Phenylpropiona60mg/ml

Test Blend 450

Testosterone isocaproate60mg/ml

Testosterone decanoate100mg/ml

Testosterone enanthate 100mg/ml

Testosterone Cypionate100mg/ml

Testosterone acetate32mg/ml

Testosterone decanoate147mg/ml

Super test 450

Testosterone Propionate73mg/ml

Testosterone Phenylpropionat73mg/ml

Testosterone Cypionate125mg/ml

Trenbolone enanthate125mg/ml

TMT 375

Drostanolone Enanthate125mg/ml

Testosterone enanthate 125mg/ml

Testosterone enanthate 120mg/ml

Tri Test 400

Testosterone Cypionate120mg/ml

Testosterone decanoate160mg/ml

Testosterone Cypionate 175mg/ml

Test 400

Testosterone enanthate175mg/ml

Testosterone Propionate50mg/ml

Trenbolone enanthate 60mg/ml

Tri Tren 180

Trenbolone acetate 60mg/ml

TrenHexahydrobenzylCarbonate60mg/ml

TM Blend 500

Trenbolone enanthate 250mg/ml

Testosterone enanthate250mg/ml

Testosterone Enanthate 225mg/ml

TMT 425

Trenbolone Enanthate 100mg/ml

Drostanolone Enanthate 100mg/ml
Contact Person:
Estelle
QQ:2355327003
WhatsApp: +8618188938027
E-mail: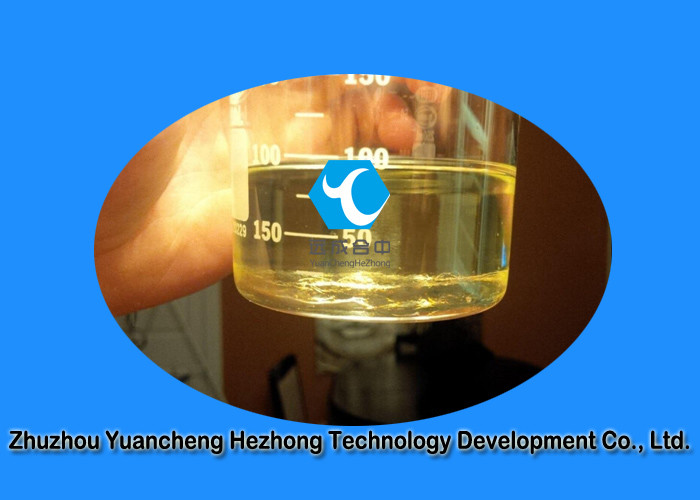 Yellow Liquid Bulking Cycle Steroids Mixed Steroid Liquid Test 400 / Tri Test Images
Contact Us
Zhuzhou shaohui Hezhong Tech & Dev Co., Ltd

Address

Phone(Working Time)

Fax